Our Co-Founder, Niteen S Dharmawat, presented on the topic of "Buying the Pessimism" in a webinar organised by SOIC Finance.
When we are afraid we do not see clearly. When we are surrounded by an emergency situation, our head quickly generates worst case scenario. We do not see rationally. We see what we are afraid of seeing in such situations. This is Pessimism.
In this presentation, Niteen covered several real life case studies, scenarios and a complete framework that helps navigate through the period of pessimism and use the opportunity available in the market.
Video recording: https://www.youtube.com/watch?v=dHiD34muOw8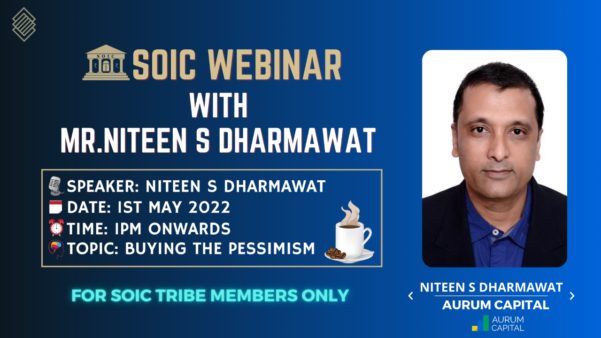 Presentation: https://www.slideshare.net/AurumCapital/buying-the-pessimism